Named Patterns' Kielo Wrap Dress in Cloth Edit Stripe Modal - A Dream
Posted by GABRIELLE ROWEN-CLARKE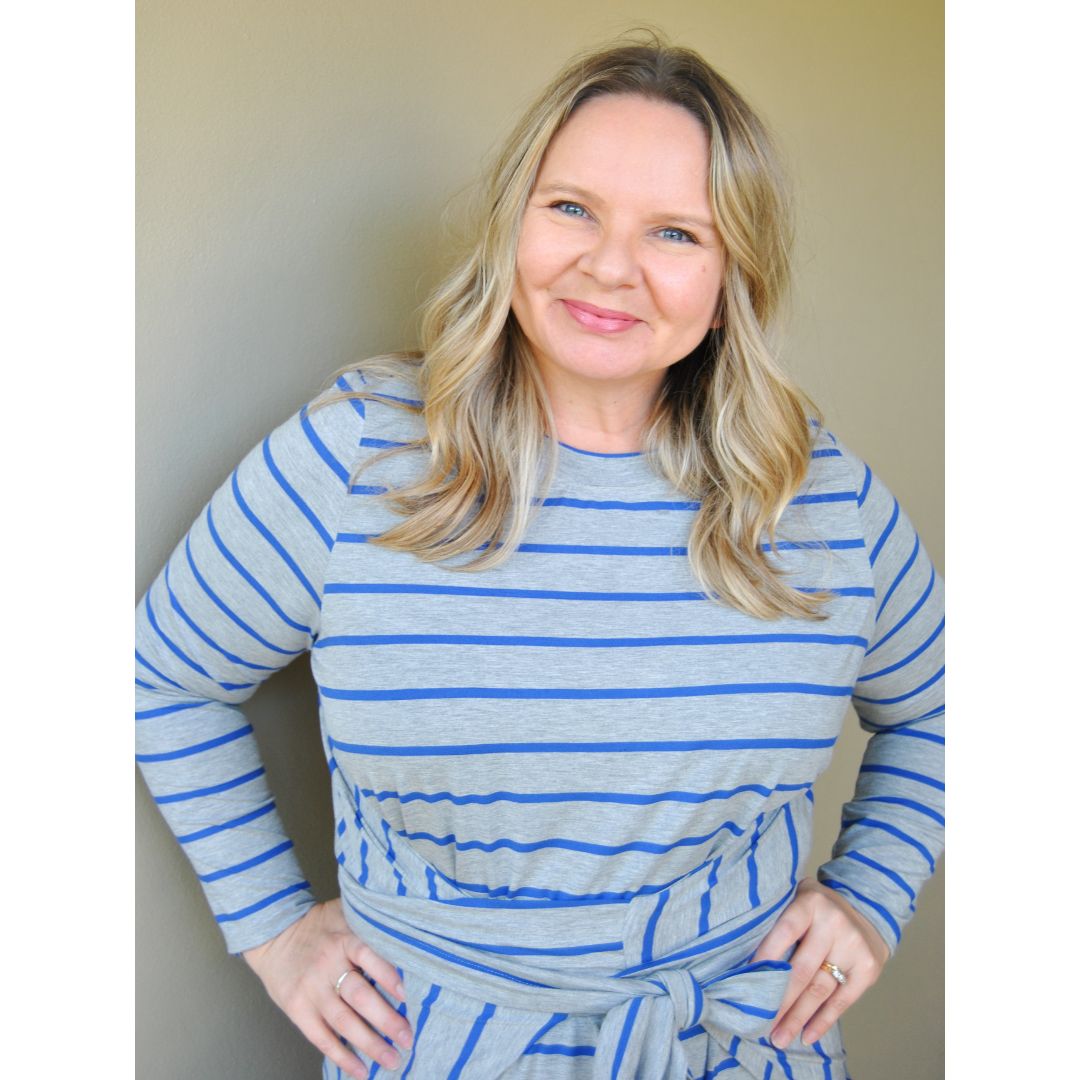 Sewing the Named Patterns' Kielo Wrap Dress in Luxurious Designer Modal
I have sewn a lot of woven fabrics lately and had a hankering for some cosy knit makery.  I adore the Modals we have at Cloth Edit.  They are designer fabrics / dead stock, made bespoke in Australia and New Zealand for an Australian designer.  The environmental credentials of this cloth, along with its longevity and recovery, are fantastic.  The Modal Collection is 40% off,  and an unbelievable price for such quality. 
The Named Patterns' Kielo  has been in my 'To Make' pile for about two years.  I wasn't sure it was for me, but I loved it on everyone else.  I wanted to try it in the Silver Marle and Cobalt Modal, for some chic secret pjs.  I knew it would be a dream to wear, and it's the sort of garment that has fab effort – effect dividends: it's easy to wear, but it has a cool edge.     
I wanted this to skim rather than have any negative ease, so I made sure to look at the finished garment measurements.  There is lots of ease around the waist and hips due to the unique design, so you just need a nice fit at the bust, shoulder and arms.  The drafting is wonderful, and I always love it when the shoulder seam is in a perfect spot.   
If you have made a Tee shirt, you can make this dress.  The pattern pieces, to be sure, are very different, and large, but the construction is the same.  The ties need to be inserted into the side seams, but that is also simple.  The designers suggest interfacing the ties, but I had some long, narrow pieces of silk organza, and I thought this would do the trick and it worked well. 
This fabric has unbelievably good recovery both vertically and horizontally, so it wasn't a problem to cut the back and front in different directions.  I also prefer the idea of vertical stripes at the back, and the different directions of the stripes created something really interesting when you tie it up.    
My Modifications.  I added a little length to ensure it was a true maxi.  I actually haven't hemmed it yet as I wasn't sure if it was too long, but I've decided to turn up a minimal hem on the sleeves and the hem.
I LOVE this dress.  I didn't expect to like it as much as I do.  I will make one in the Mandarin, Navy and Ivory stripe also, and how amazing would one be in the Evergreen🤩! If you're scared of the green and tomato, add a little contrasting colour at the neck and tie edges.  You could also add a Gucci-esque stripe on the sleeves.
I hope this helps if you are on the Kielo fence.  My advice I to jump in and give it a try.  If anything else, it is elevated lounging gear! Yes . . .  👌😍
Take Care, and Happy Sewing,
Gabrielle x Collection 2019 Sale 70% Off Title for image